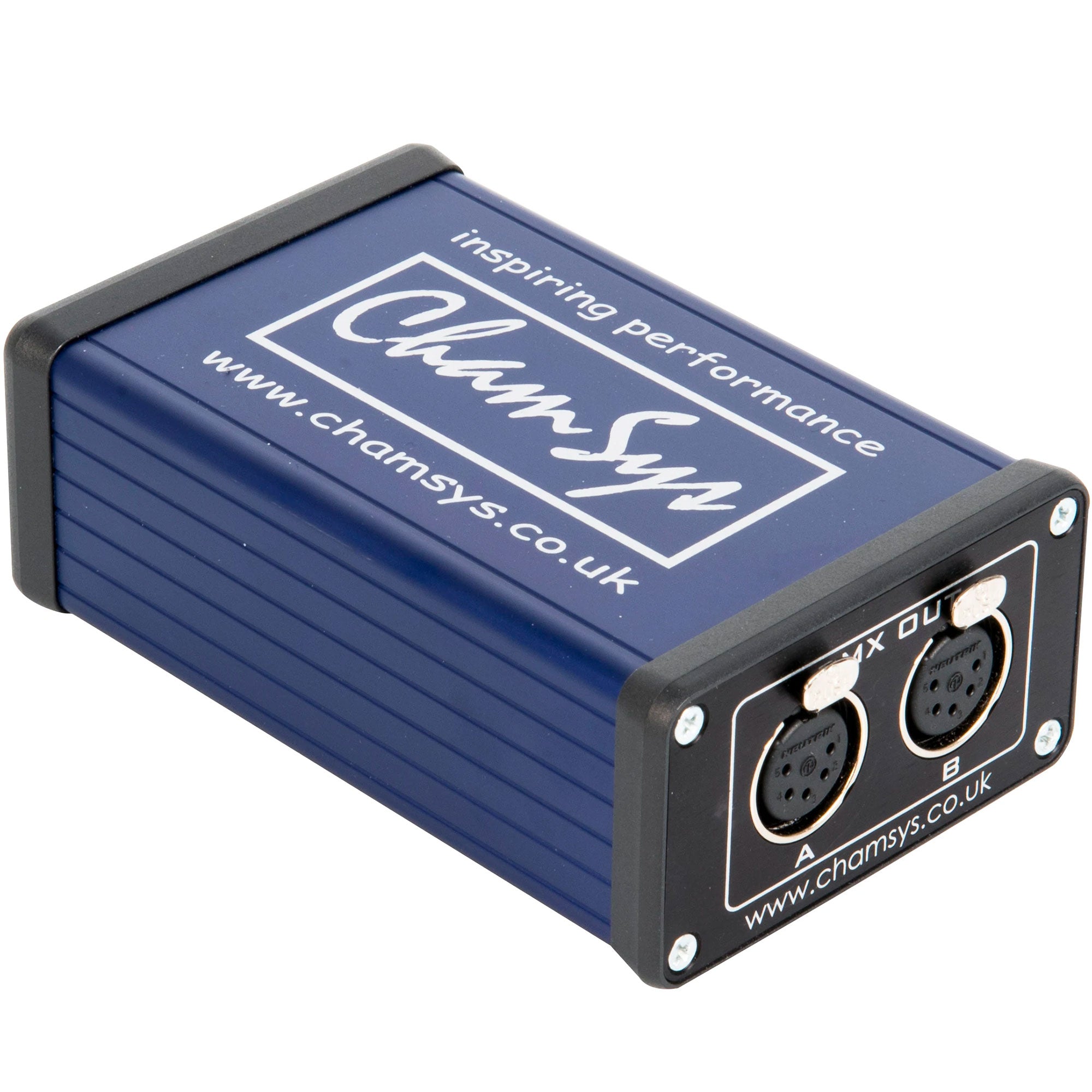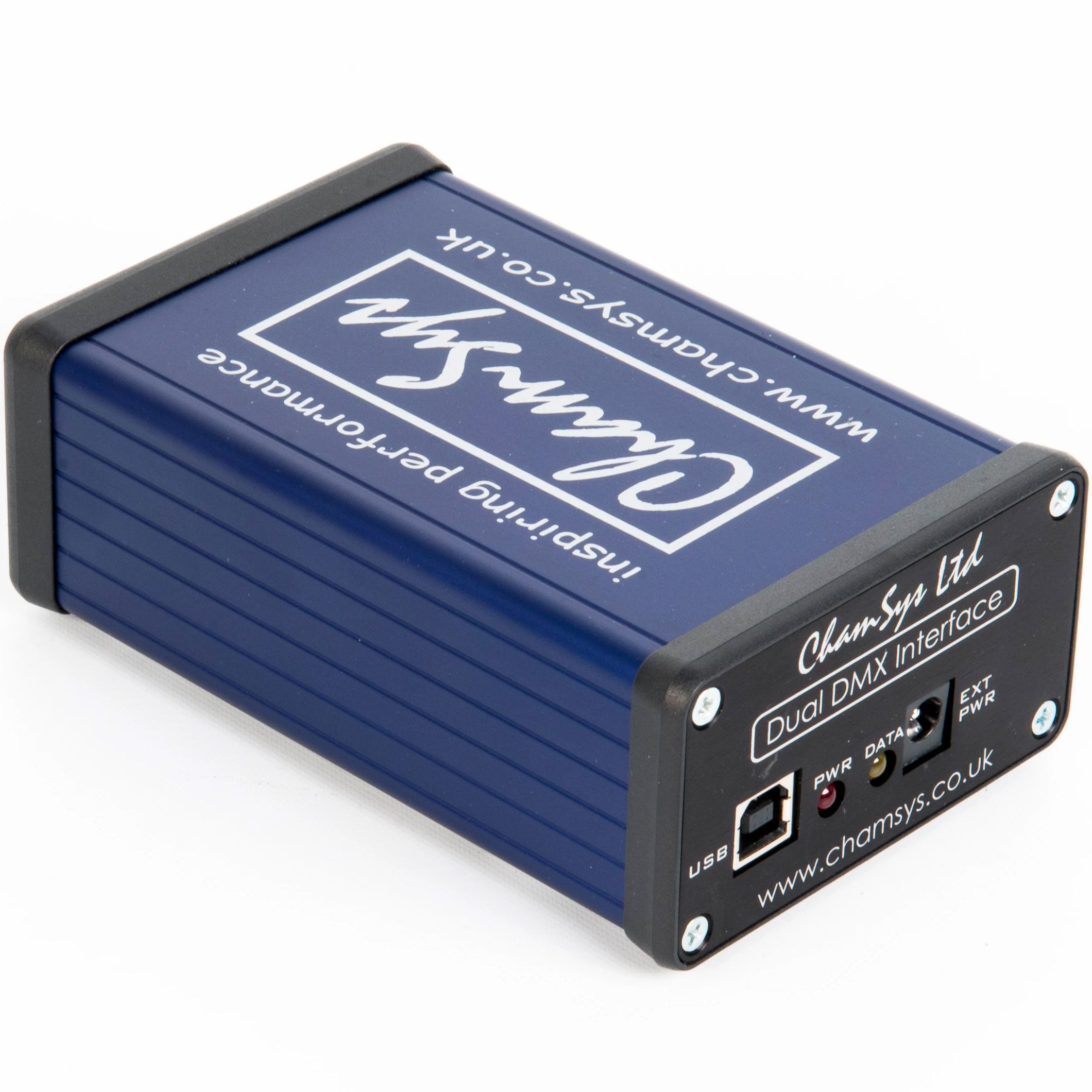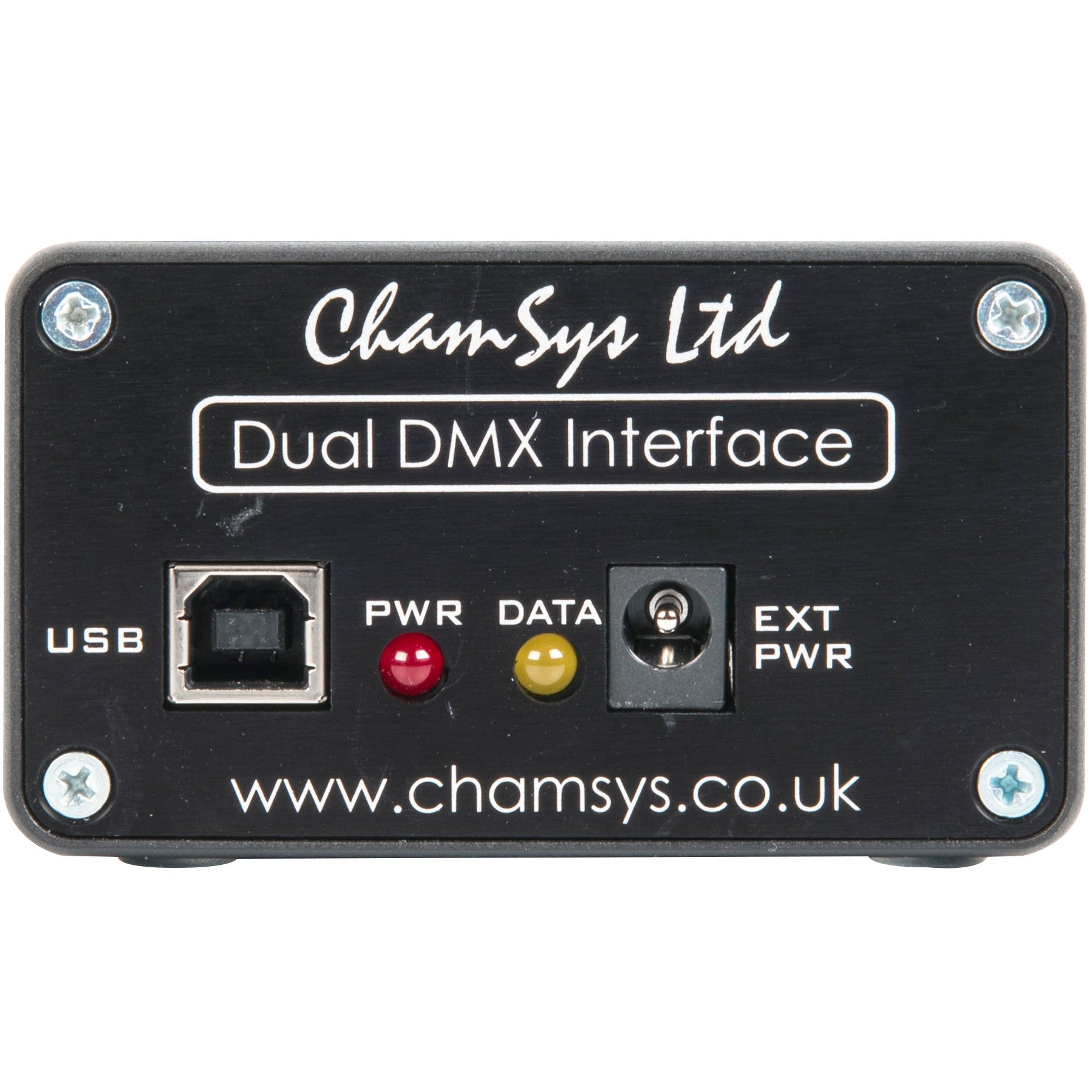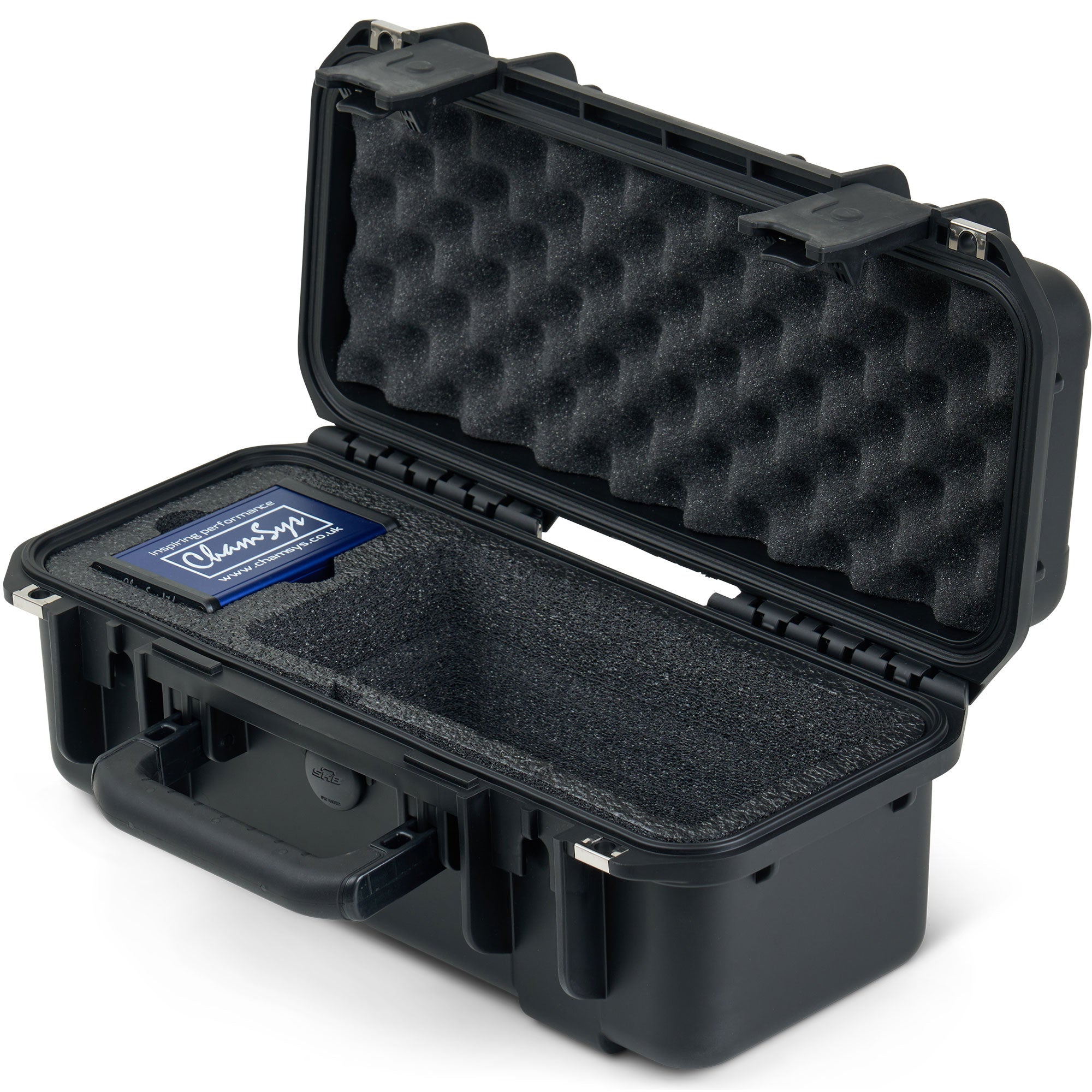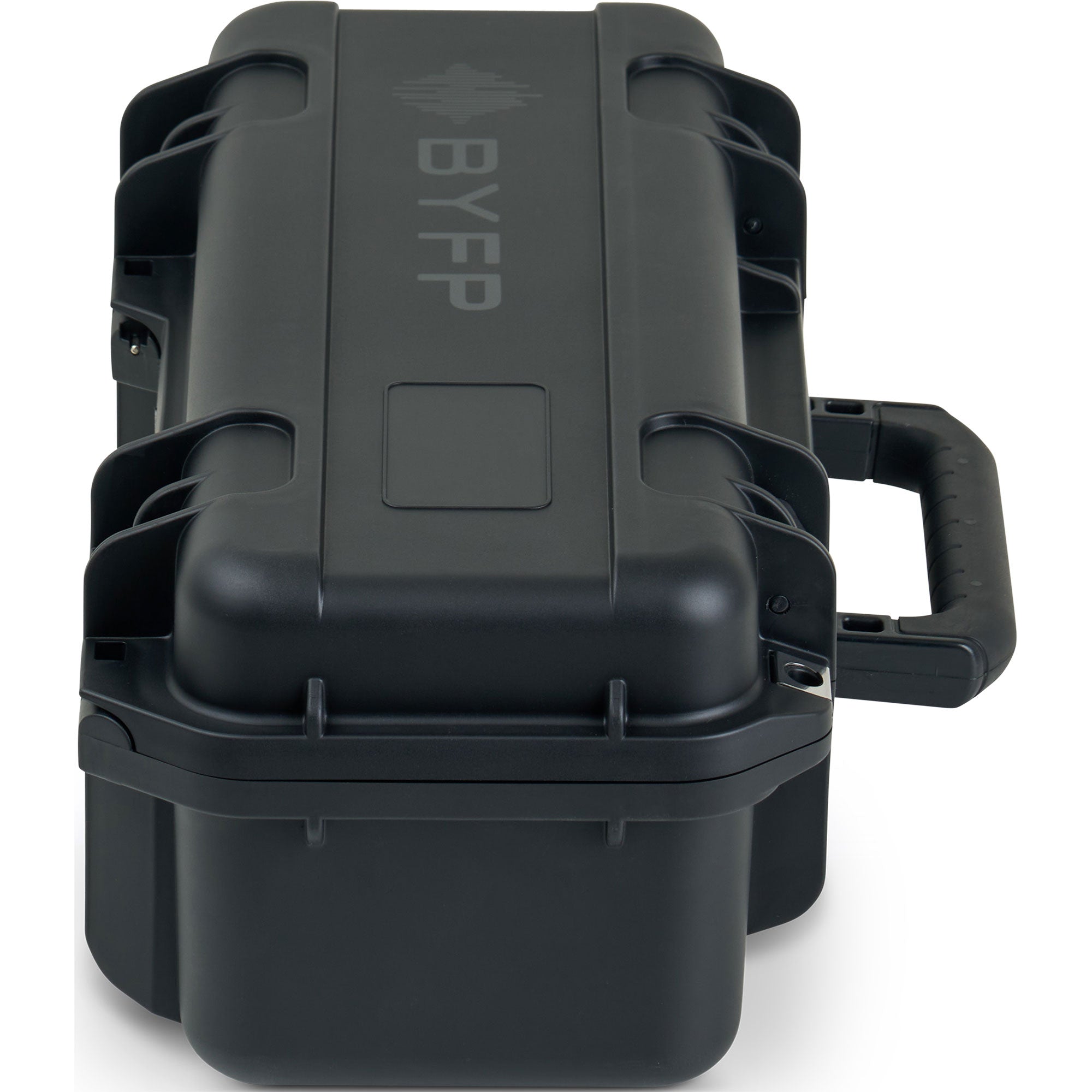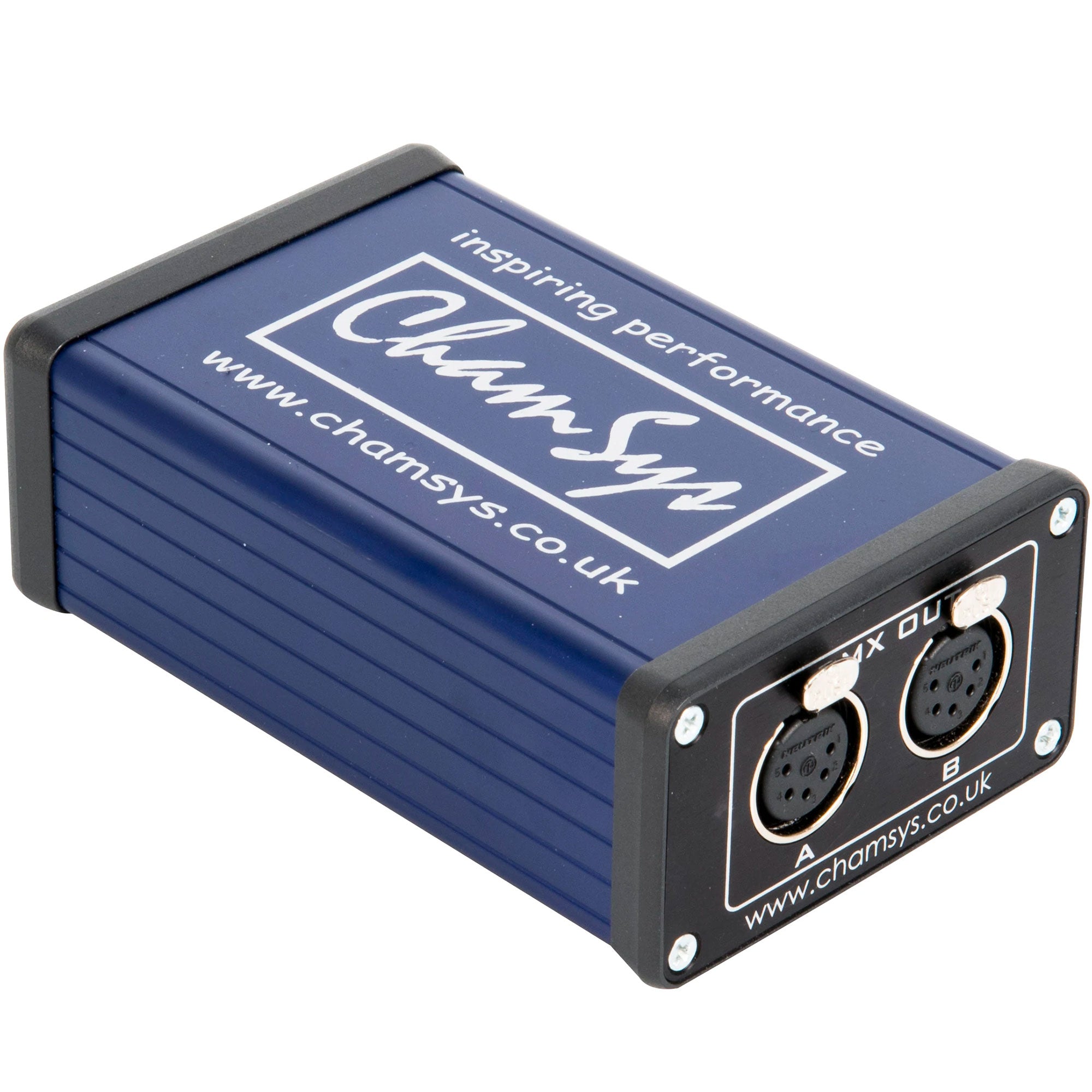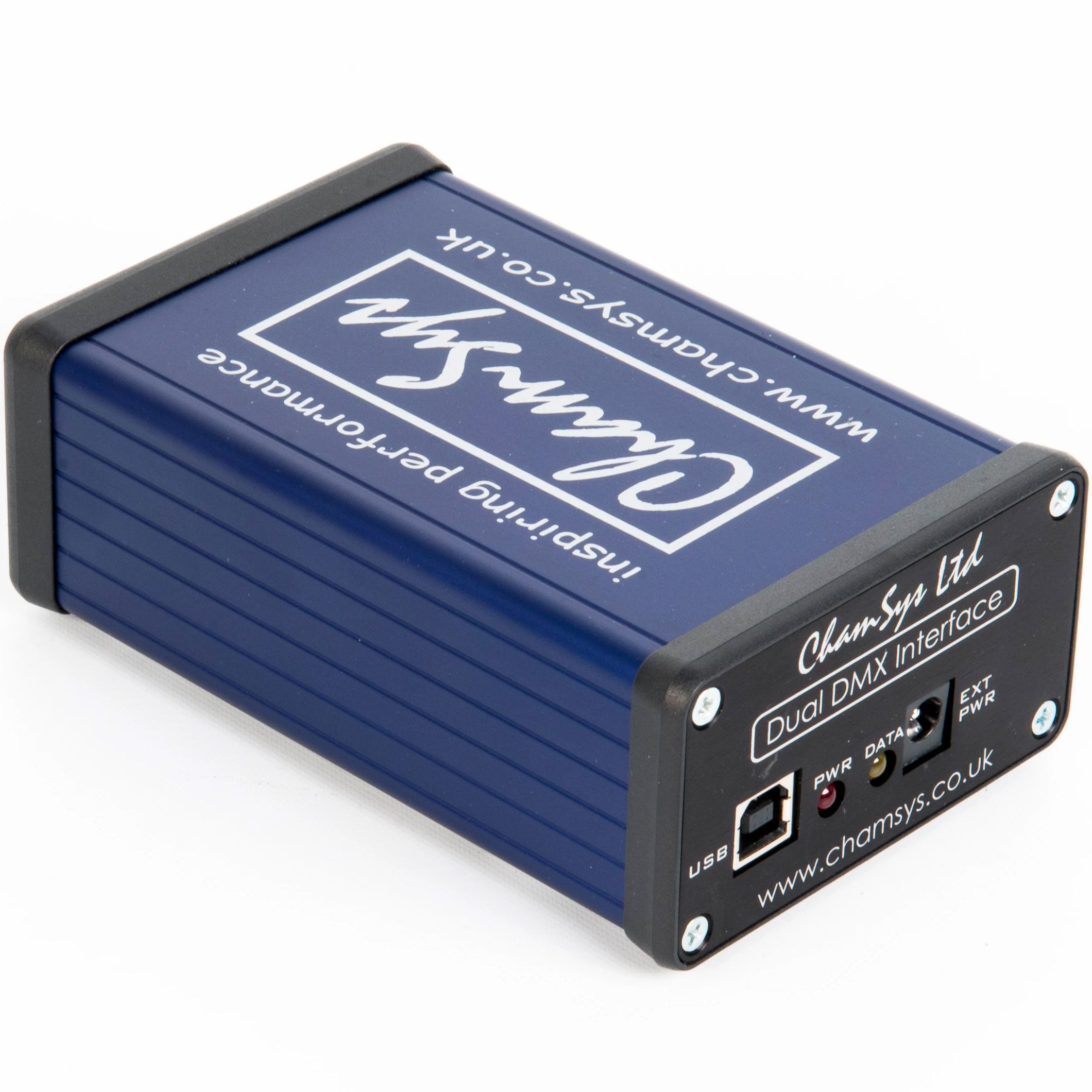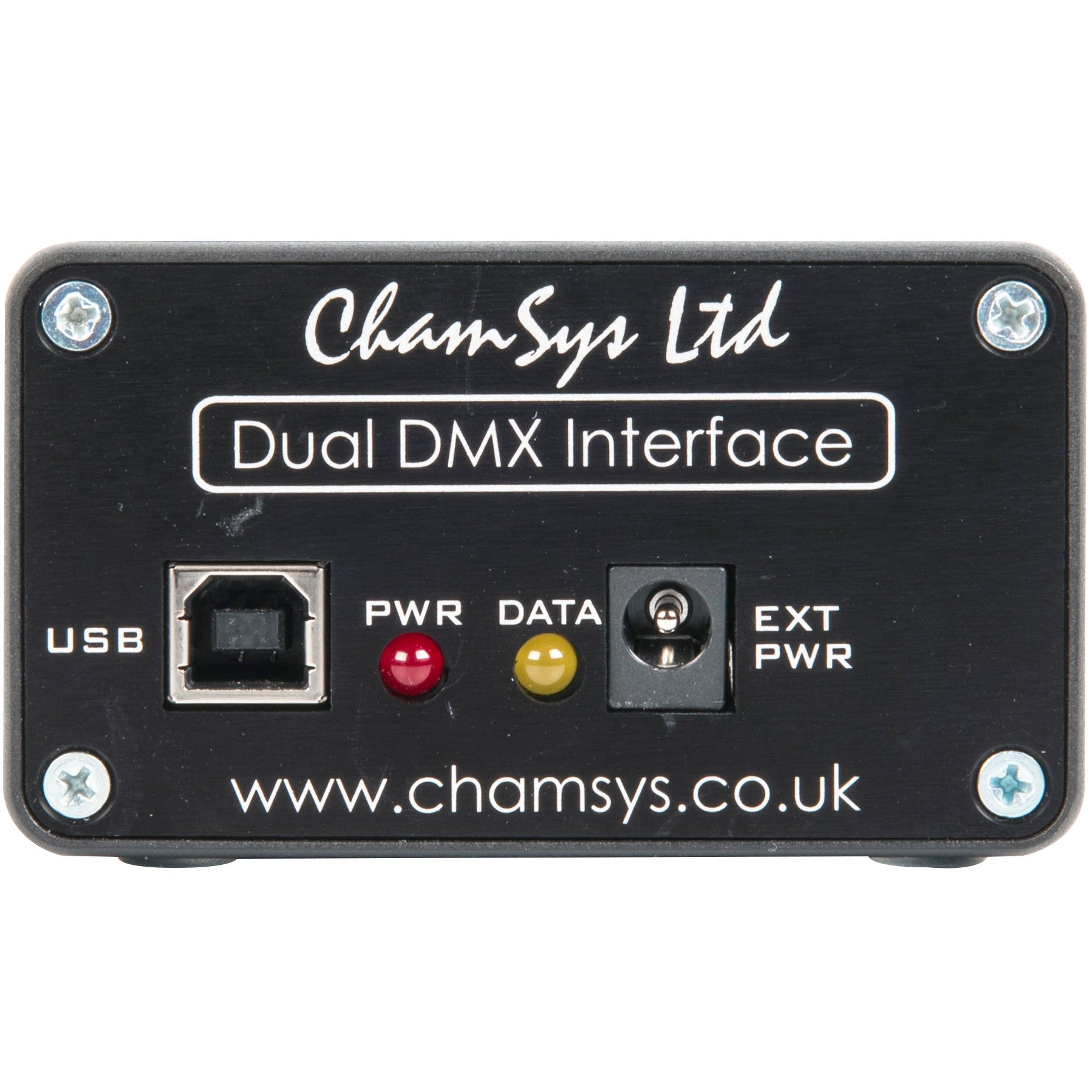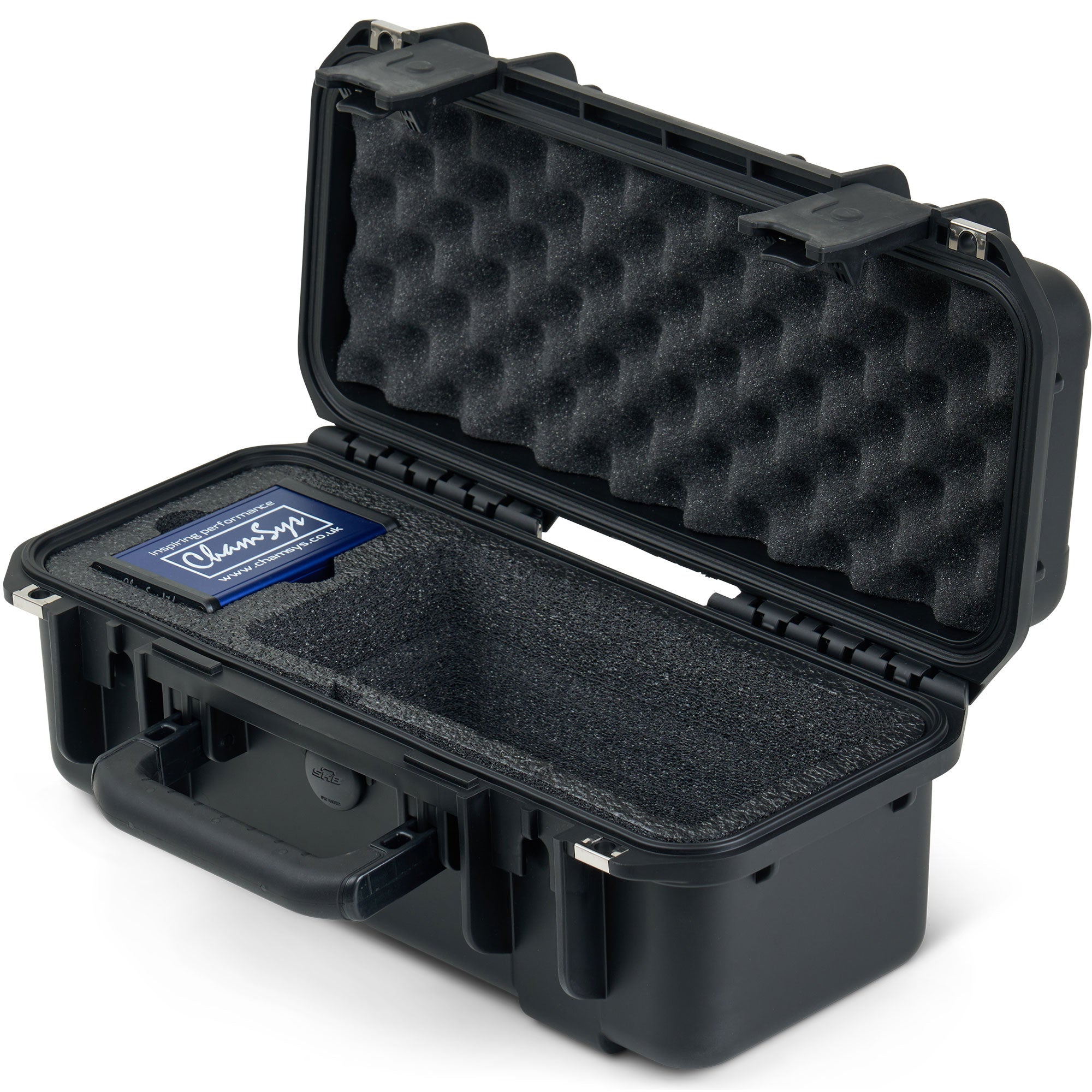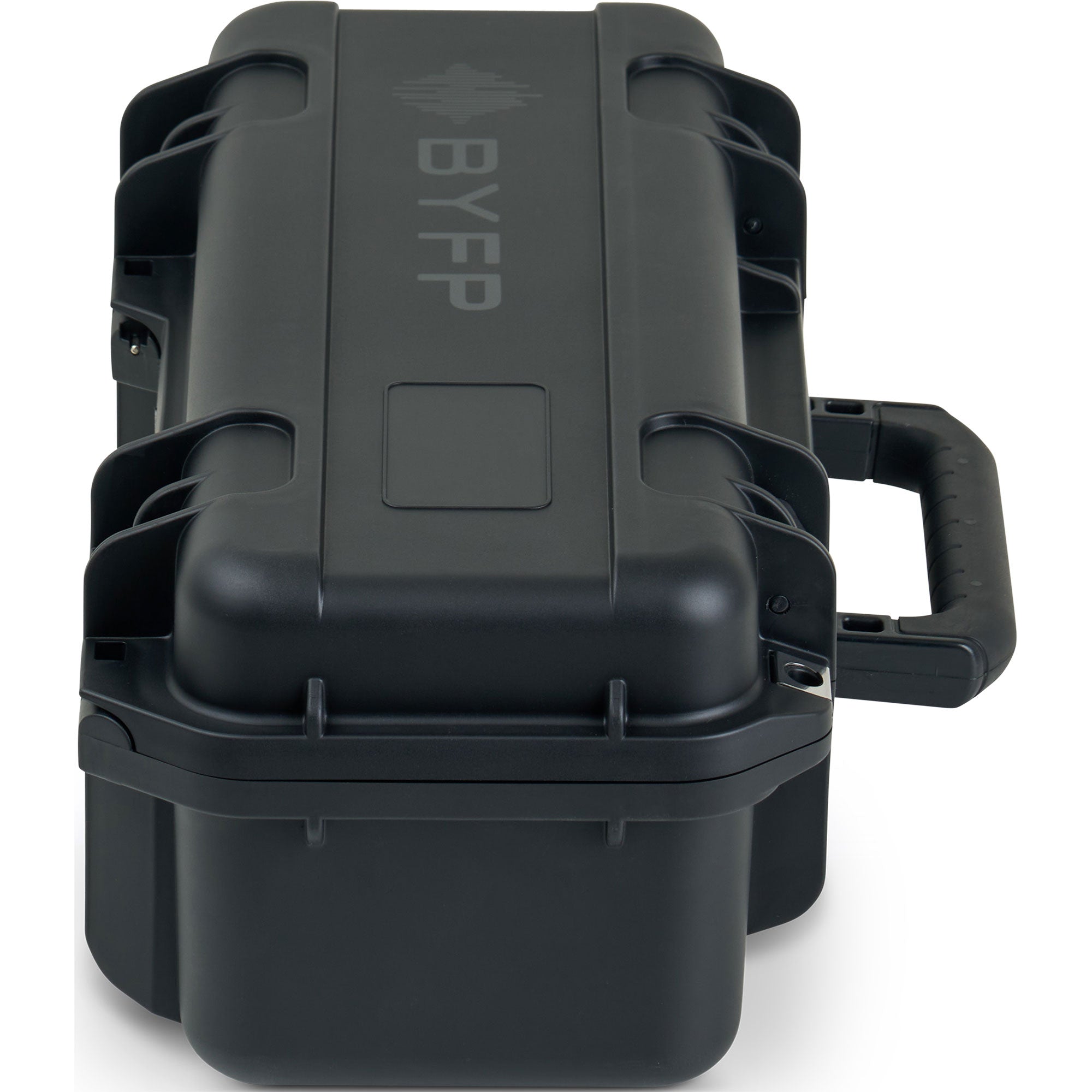 MagicQ
MagicQ offers powerful lighting control on up to 256 universes with full lighting visualisation, pixel mapping, and HD media playback on up to 8 different layers, all integrated smoothly to streamline workflows, save time, and shorten learning curves on even the most complex lighting systems.

MagicQ PC is available free of charge for use on Windows, Mac and Linux with 64 universes of output fully enabled (via Art-net, sACN, Pathport) - no hardware required!
KEY FEATURES
MagicHD Media Player
MagicHD is a powerful Media Player that is seamlessly integrated with MagicQ software and MagicVis visualiser. MagicHD has been designed to make programming and operating of combined lighting and media shows simple and easy.
MagicVis Visualisation
MagicVis is a powerful visualisation system fully integrated with ChamSys free MagicQ software to enable lighting designers to pre-visualise their shows, to program blind and to generate rigging paperwork including plots and patch lists.
MagicQ Remote Control App for iOS/Android
MagicQ includes in-built support for the FREE MagicQ Remote Control App to remote control MagicQ systems including MagicQ consoles and MagicQ PC Wing solutions.
Morphing
When a show tours, or is adapted to a new venue, the lighting designer may need to substitute new fixtures for the ones the show was programmed with originally. This can be very time-consuming if the console isn't equipped with the right tools for the job. While other consoles may offer their own solutions to fill this need, the ChamSys approach is a standout feature that makes experienced operators request MagicQ as their first choice. MagicQ supports Head Morphing, which enables a seamless and quick substitution of one head type to another. MagicQ automatically transfers the programming from the old head type to the new head type, converting the show data as appropriate.
Cloning
Sometimes a tour stop isn't just about working new lighting fixture models into the rig. The venue size can often vary and the rig needs to be able to adapt accordingly.
Patch Offsetting
Another scenario touring shows could encounter is the need to reorient moving lights, due to different hanging conditions. This can throw off all the saved looks and require a great deal of reprogramming if the board doesn't help solve the problem.
Effects (FX) are the lifeblood of most touring lighting designs. When moving lights were a new invention, the creation of those effects took forever and creating them on the fly was terribly impractical. Now, however, a built-in FX engine is standard in any board aimed at controlling this type of lighting fixture. So what sets MagicQ apart now that most boards have some kind of engine?

MagicQ supports FX based on Groups and Palettes. These FX are ideal for touring. In each new venue just update the groups and palettes, and MagicQ recreates the FX automatically.

Group based FX are also ideal for lighting rigs with different numbers of heads in different positions - for example where one truss has 4 heads, another 5 and another 6 - group FX enables spreading the FX across each truss independently.
Control of Media Servers
Not every production that needs lights also has video playing somewhere within it, but nearly every time a video clip makes an appearance on stage, it has to be controlled by something and served by something, before it gets to the equipment that ultimately displays that video.

While ChamSys has their own Media Player, the MagicHD software which you can read about here. , some users might prefer or need to use something else.

Whichever your choice, MagicQ gives you powerful tools that help organize and streamline the work being done with video. It has screens and features dedicated to controlling media servers that really elevate the process to a whole new level.
Networking
MagicQ products don't get used in a vacuum; they get connected to other things. Unless they're being pre-programmed offline to save a little time in the venue, they will at minimum be communicating with lighting fixtures, dimmers, and other equipment that they are meant to control. When they're connected together with other MagicQ products, things start to get really interesting, and all sorts of advanced configurations are possible.

While it might be rare for any application to use more than half of these features at the same time, the ability to pick and choose which of them are needed without leaving the MagicQ product family makes it an extremely flexible and powerful choice in lighting control.
Pixel Mapping

MagicQ includes a powerful Pixel Mapping engine that enables images, movies, text and live feed streams to be mapped onto grids of LED fixtures, dimmers or even moving lights. The Pixel Mapper has support for mapping in both 2D and 3D.

The MagicQ Pixel Mapper is fully integrated into the MagicQ software and appears just like an external media server.MagicQ Pixel Mapping enables large numbers of LED elements to be controlled with very simple programming, minimising the programming time and keeping the show file size to an absolute minimum.
Introducing the ChamSys MagicQ USB Two Universe DMX with BYFP Waterproof ipCase: Unleash Your Lighting Creativity with Unparalleled Control and Protection!

The ChamSys MagicQ USB Two Universe DMX is a powerful and compact lighting control solution designed to empower lighting professionals, event organizers, and enthusiasts to create stunning light displays with precision and ease. Paired with our rugged BYFP Waterproof ipCase, it becomes the ultimate lighting control package, ensuring your equipment stays protected and ready for action in any environment.

Key Features:

ChamSys MagicQ USB Two Universe DMX:

Effortless Control: The MagicQ USB Two Universe DMX interface offers a user-friendly interface that caters to both beginners and experienced lighting designers. It allows you to create intricate lighting setups with intuitive ease.

Dual Universe DMX: With the capability to control two DMX universes, this interface accommodates a wide range of lighting fixtures and configurations, making it suitable for events of all sizes.

Versatile Compatibility: Compatible with the powerful ChamSys MagicQ software, it unlocks a wealth of lighting control possibilities, including complex effects, color mixing, and more.

Compact and Portable: The compact design ensures convenient transport and setup, making it perfect for on-the-go applications and creative lighting setups.

BYFP Waterproof ipCase:

Robust Protection: The BYFP Waterproof ipCase is custom-engineered to safeguard your ChamSys MagicQ USB Two Universe DMX interface from harsh environmental conditions, ensuring the safety and longevity of your valuable lighting control equipment.

IP67 Rated: This case carries an IP67 rating, affirming its dustproof capabilities and its ability to withstand submersion in up to one meter of water for 30 minutes, providing robust protection for your gear.

Custom Foam Interior: The ipCase features precision-cut foam that securely cradles your interface and its accessories, preventing movement during transport and protecting against shocks and vibrations.

Built to Last: Constructed from high-quality materials, this case is built to endure the demands of professional use, delivering long-lasting protection for your prized lighting control gear.

The ChamSys MagicQ USB Two Universe DMX tourPack with BYFP Waterproof ipCase is the ultimate lighting control solution for those who demand reliability, versatility, and durability. Whether you're lighting up a concert stage, a theatrical production, or an outdoor event, you can trust this system to deliver exceptional performance in any condition.

Don't let unpredictable weather or rugged transport conditions hinder your lighting creativity. Elevate your lighting control experience with the ChamSys MagicQ USB Two Universe DMX tourPack with BYFP Waterproof ipCase, and bring your vision to life, rain or shine!